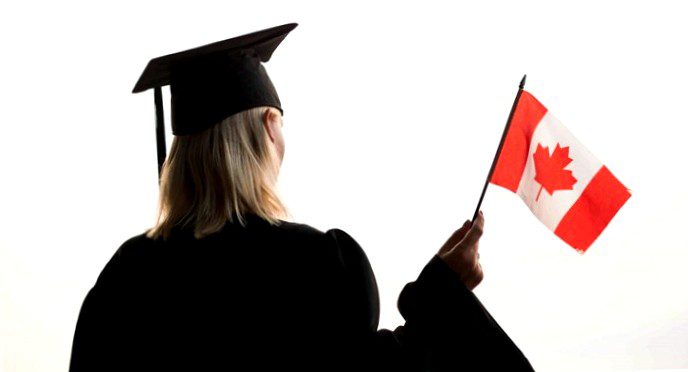 Before you can study in Canada, you'll need to choose a Canadian study program that meets your needs and academic aspirations before you can begin your journey as an international student in Canada. Thousands of international students are accepted each year into a variety of study programs at Canadian institutions and colleges. If you want to study in Canada for your undergraduate or graduate degree, you'll have a lot of options to pick from, depending on your interests, job goals, and budget.
Choosing the correct study program can open up new areas of study, lead to new professional opportunities, and prepare you for a successful future. As a foreign student, here are some suggestions for selecting the best Canadian study program.
1. Choosing between a university or college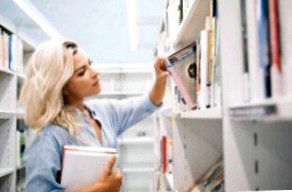 As an international student, you may be unsure of the distinction between university and college when deciding on what program to study in Canada. The two names are interchangeable in many nations, however, they have different connotations in Canada. Students can enroll in post-secondary education programs at both colleges and universities after graduating from high school, although they differ in many ways.
Universities in Canada
Undergraduate (or bachelor's) and graduate (or master's or doctorate) programs in academic and professional subjects are available at Canadian universities. You'll receive a diploma once you've completed the program. If you want to enter a graduate school, most undergraduate programs demand three years of study plus a fourth "honors" year. Some university undergraduate degrees, such as Engineering, may take four years to complete.
If you want to apply to specialized professional programs like medicine, law, or dentistry, you may need to first complete two to four years of undergraduate study with relevant courses.
Graduate (Master's) programs are exclusively offered by universities, and to be eligible, you must have a bachelor's degree and, in some cases, prior professional experience. Furthermore, several colleges offer doctoral or Ph.D. programs in a variety of subjects.
Colleges in Canada
Technology, trades, and technical training are just a few of the programs available at Canadian institutions that focus on job market readiness. College courses usually result in a diploma or certification, but some institutions also offer degree programs in applied fields of study.
College programs are also beneficial to international students for skills acquisition, continuing education, and language training. Many newcomers who arrived in Canada with a bachelor's or master's degree from their home country find that adding a Canadian certification or certificate to their resume boosts their employability in the Canadian job market. If you want to change careers and move into a different industry or job function, a diploma from a Canadian college may be advantageous.
College programs, unlike university programs, normally last one or two years. College programs can be just as demanding as university courses, given that they are shorter and more technical in nature. There is a prevalent notion that colleges are less serious, but in reality, college programs can be just as intensive as university courses.
Which is best for you: college or university?
Your career goals and current educational qualifications, as well as the study programs available and what you hope to achieve from your education, will determine whether you should attend a university or college. While comparing your options, keep the following in mind:
Academic vs. vocational education: Universities use a more intellectual approach, with a concentration on research, lectures, and assignments, as opposed to technical instruction. College programs, on the other hand, are less theoretical and more focused on practical knowledge and work-related training.
Length and cost of the program: University programs are usually longer and more expensive than college programs.
Program flexibility: Many college courses allow for part-time enrollment, whereas university programs are more likely to be rigorous and intense. In a college, though, you might have fewer course options or elective subjects to pick from.
2. Recognize your interest and career objectives.
Before you choose a program to study in Canada. This will assist you in narrowing your choices to programs that are relevant to your interests. If you've already decided on a career path, examine many job postings in that field to see what educational requirements employers are searching for.
Don't be concerned if you're unsure. It's possible that you'll alter your mind afterward. If you're applying to a Bachelor's degree program in Canada, you don't have to commit to specialization at the time of application. Instead, you have the option of selecting a broad subject and then selecting specific courses or electives that interest you like your studies advance. Universities may provide more flexibility than colleges, and you'll be able to choose from a wider range of disciplines.
3. Create a list of the best institutions in your field of interest.
Once you've determined the programs you might be interested to study in Canada, the next step is to create a list of the best universities in Canada that offer those degrees. There are numerous great universities and colleges in Canada, and no matter what subject you're interested in, you'll be able to find it at one of the country's top institutions.
When looking for ways to study in Canada as an international student, it's critical that you don't overlook colleges. College programs, particularly technical or applied degrees, can help you prepare for the Canadian work environment more quickly.
4. Check Requirements for the Study Program of your Interest.
To be eligible for admission to Canadian study programs, you must meet specific qualifying criteria, just as you must in many other nations. You may be required to have a specified score or GPA (grade point average) in your previous academic record, proof that you've finished specific courses or credits, proof of language competence, or prior work experience, depending on your chosen field of study or institution.
To be qualified for some courses, you may need to take a qualifying exam and obtain a minimal score. A demonstrated track record of extracurricular activities or volunteer work, a letter of intent or statement of purpose, and professional or academic references may be required to support your application for some competitive programs. Check the eligibility criteria for overseas students for the programs at the top universities on your list once you've made a list of study programs you're interested in. This will assist you in narrowing down the programs to which you are most likely to get offers.
5. Choose the province or city where you want to live.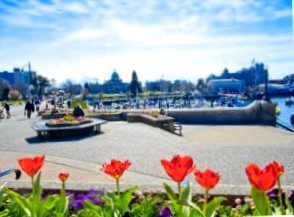 While the quality of education may be your primary concern, you may want to consider shortlisting programs or institutions based on their location in the province or city before you choose a program to study in Canada. While many overseas students opt to study in popular provinces such as Ontario and British Columbia, you may discover that the cost of living (and even program costs) in other provinces is lower.
In terms of culture, quality of life, ease of immigration, or future job chances, each province in Canada has something special to offer. Make sure you study Canada's numerous provinces and territories before deciding where you want to spend your academic years.
6. Confirm that the institutions you've shortlisted are DLIs.
A Designated Learning Institution (DLI) is an educational institution that has been allowed to accept overseas students by the province or territorial government. Only if you receive an acceptance letter from an authorized DLI will you be eligible for a study permit in Canada.
Check that the post-secondary colleges you've shortlisted are on the government's list of designated learning institutions before applying. If you want to begin your study program in Canada during COVID-19, check with your DLI to see if they have a COVID-19 Readiness Plan in place.
7. Examine the Cost of Admission and the Program.
Even though education in Canada is normally less expensive than in the United States or the United Kingdom, the expense of studying as an international student in Canada can be high. Tuition expenses differ by program and institution, with undergraduate programs often costing more than graduate degrees.
When calculating the cost it takes to study in Canada, remember to include fees for university/college applications, study permit applications, biometrics, and medical tests, tuition, and living costs, as well as the funds required to submit a Guaranteed Investment Certificate (GIC) as part of your application.
A full or partial scholarship can cover not only your tuition but also your living expenses while studying in Canada. Check to see whether your academic institution offers overseas students scholarship opportunities. If not, look into other options for funding your education, such as student loans, lines of credit, education grants, bursaries, or part-time work while you study.
Before applying for admission to the study program of your choosing, make sure you check your eligibility and the amount you may be eligible for a student loan or line of credit.
8. Learn about your career employability options after graduation.
Before you choose to study in Canada, your chosen study program should lay the groundwork for your future professional success. This implies that the program should not only correspond with your career aspirations, but it should also equip you with the skills, professional networking opportunities, workplace preparation, and career support or coaching that you'll need to join the Canadian job market. Investigate whether the education program includes co-op or internship options, as well as whether the job experience is regarded as Canadian by employers.
Check if the universities or schools you're interested in offer job services such as resume development, interview preparation, or placement to help you narrow down the selection of study programs that fit your needs.
It's also a good idea to look into the job roles and career pathways of each program's alumni at this point. This will provide you with a greater understanding of the types of job prospects that will be accessible to you after you graduate, as well as the companies that recruit students from various colleges.
9. Examine the institution's extracurricular activities.
To study in Canada you need to know certain things about the institution you are applying to. Many universities and colleges in Canada offer extracurricular programs that might aid in your overall growth in addition to academic courses. Check to see whether the institution has any sports clubs or teams if you're interested in sports and athletics.
Other areas of interest, such as volunteer work, theater, or politics, may also have student clubs, as well as student societies focused on culture or religion. Joining student groups is a fantastic way to make new friends, expand your professional network, and learn new skills in your new nation. For overseas students, certain Canadian universities and colleges offer English as a Second Language (ESL) programs to help them enhance their language skills.
10. Check to see if the program is a good fit for your lifestyle.
Not all study programs in Canada are designed the same way. As an international student, you should make sure that the program you're applying to is compatible with your whole lifestyle. If you plan to work while studying to support yourself financially, for example, you may want to seek a program with a flexible class schedule or one that will qualify you for a student work permit.
If your goal is to prepare for a job in Canada, you might be more interested in technical programs or programs with internship or co-op durations, which allow you to gain useful work experience while you study.
Some overseas students also bring their families to Canada, making balancing their education and family commitments a top issue. In such circumstances, a hybrid course delivery model that combines in-person and online classes may be more appropriate than an entirely on-campus program. Many overseas students consider the length of their study program to be a crucial aspect, both in terms of cost and immigration ease.
Studying in Canada i s an excellent approach to preparing for a worldwide career. International students can pick from a wide range of study programs at Canadian institutions and colleges. When selecting a program, make sure it matches your demands in terms of your lifestyle, financial constraints, and academic and career objectives.
Silvercloudtravels is your indispensable guide to preparing for life as an international student in Canada. Whether you're still undecided about which degree to pursue, we're here to provide you with all of the information and support you'll need to get started on your application.