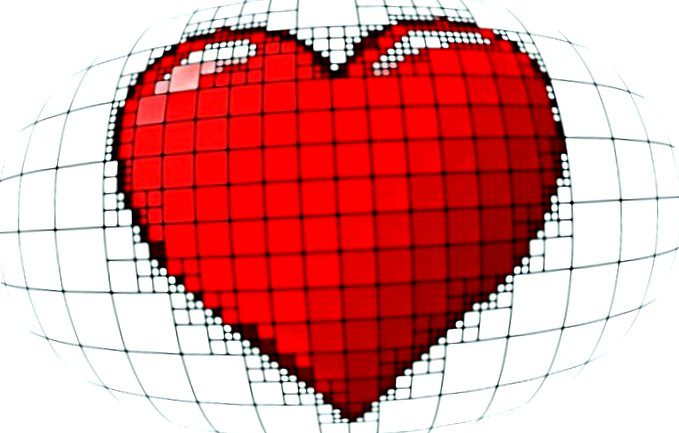 The market for artificial intelligence applications is growing rapidly worldwide, and yet companies in Germany do not yet accord the importance of this topic for their future economic relevance the same significance that prevails in other countries. This is the conclusion of the fifth edition of Deloitte's annual 'State of AI in the Enterprise' study, which examines how companies are forging a path to a new future full of untapped sources of value.
How are executives harnessing the potential of AI to add value to their businesses in a big way? Where are German companies leading, and what are they missing?? For the study 'State of AI in the Enterprise' granted 2.620 AI experts insight on the current state of AI in their companies, 150 interviews were conducted in Germany. All respondents are from companies that have already adopted AI technology. Questions were directed exclusively at executives with direct responsibility for AI strategy, its direction, budgeting, or oversight during implementation, supplemented by qualitative telephone interviews with subject matter experts.
Germany is still at the beginning of the era
"In this year's report, we also have to state clearly that in Germany we are only at the beginning of the 'Age of With™', the era of collaboration between humans and machines," says Dr. Bjorn Bringmann, Head of the AI Institute at Deloitte. "However, we see very good signs that German companies are increasingly recognizing the opportunities of AI. At the same time, the results indicate that German companies are well positioned in some areas. Other – important! – areas give cause for concern. In particular, the suspension of the AI megatopic among German executive boards is – to put it nicely – still expandable and, moreover, urgently needed in order to give this technology the importance it deserves in good time. This has long been recognized in all other countries surveyed and they are acting accordingly."
AI applications on the rise worldwide
One thing is clear: The future with massive application of artificial intelligence is coming inexorably and is indispensable. The global AI market continues to evolve rapidly, with an average of 94 percent of global respondents agreeing that the technology is important to the future of their businesses. The highest values here come from South Africa (99%), India (98%), Brazil (97%) and China (96%), while German companies bring up the rear: only 87 percent of German respondents consider AI solutions to be important in the next five years.
Perhaps this has something to do with Germans' internal attitudes toward AI: in this country, for example, 52 percent of respondents express concern about the manipulative power of AI, compared to a global average of only 41 percent. Half of the German respondents also fear AI as a job killer, while only 38 percent do so globally. Nevertheless, AI is of course already at work in Germany, too, whether in voice recognition, control and assistance, or in intelligent automation. Other key AI applications include text chatbots, biometrics, intelligent process automation, machine vision, voice agents and speech processing.
If you believe something will become fundamental to your business, don't locate it somewhere at the bottom of the organization.
Dr. Bjorn Bringmann, Head of AI Institute at Deloitte
Some major differences between Germany and international AI levels
It can be observed that Germany still has a lot of AI development ahead of it in some areas, and has already passed the zenith of development needs in others. Particularly in the area of optics-based machine tasks – such as quality control or facial recognition – 32 percent of respondents see a high relevance in the next three to five years, while for the period five to ten years the figure is already 41 percent.
Simulations, such as with Digital Twins, are also expected to increase at a similarly high rate, while it has already peaked in applications such as intelligent automation, cybersecurity and recommendation systems and will remain relatively stagnant over the next ten years, according to the survey or. is expected to decline. This is seen as a sign that development in this area is largely seen as complete and integrated, which is a concern, particularly with regard to cybersecurity.
There is also a gap between global and German respondents when it comes to AI investment: on average, 76 percent of global respondents report an increase in AI investment, compared to 70 percent of German respondents. "There is a risk that German companies are not sufficiently exploiting the potential of AI compared to international competitors," Bringmann says. "Companies in other countries are more likely to see AI technology as a key to future success and are paying more attention to the future with their AI investments than here at home."
AI issues belong in the C-class
This year, the study sees a disproportionate number of organizations from Germany associated with strongest AI results, i.e., using AI a lot and also achieving goals with it, the so-called transformers. Germany ranks third among the 13 countries surveyed in this respect. At first glance, this position seems encouraging, but it is deceptive. On the one hand, most German transformers only just meet the required criteria in the study, which means that their good ranking in the AI environment, which is characterized by rapid change, is not likely to be consistent, and as a result they are increasingly at risk of falling further behind. Second, the results show that many German companies appear to have failed to lay the foundations for sustainable use of AI.
"Here, the topics of culture and leadership in particular stand out, where Germany consistently scores poorly and is in last place for more than half of the topics. That lies u.a. also due to a lack of understanding and insufficient anchoring of AI as a topic in the boardroom," explains Dr. Bringmann.