The credit card without annual fee is no longer a rarity. The ability to pay and withdraw money anywhere without paying a basic fee is something more and more people are taking advantage of. There are important points about credit card without annual fee that you should pay attention to. Because in some circumstances you may still incur very high costs.
Credit card with no annual fee: these costs might apply
Even if a credit card is initially offered free of charge, it is important to check whether the credit card issuer generally does not charge a basic fee or whether it is just a temporary promotion.
It may well be that there is no basic fee only in the first year. Thus, it would not be a real credit card without annual fee if you want to use it for more than one year. Independently of this, however, there are usually other costs to pay.
Withdrawal fee
Many free credit cards charge a fee if you want to withdraw money from an ATM in Germany or abroad. These fees vary by bank. With some credit cards without an annual fee, you may also be able to benefit from free withdrawals.
Widely used is also a free withdrawal limit per month. If the limit is 200 euros per month, you will only be charged a fee if the amount exceeds this limit.
Fees due to automatic machines
Do not confuse the withdrawal fee with the fees charged to you by the machine operator. As a rule, credit card issuers work with the largest ATM operators and the largest ATM providers. Banks together to avoid fees for withdrawals or at least keep them as low as possible.
However, there may be ATMs where you still have to pay fees. Therefore, always pay attention to the ATM operator.
Credit interest
With a credit card, you take out a short-term loan (not to be confused with debit and prepaid cards). Depending on the credit card, you pay an effective debit interest rate of 10 to 20 percent per year. In this case, the interest is charged only for the period used.
With a credit card bill of 200 euros and an annual interest rate of 10 percent, if you pay off the costs after one month, you pay interest of 1.67 euros 1 200 x 0.1)/12 .
With many credit cards with no annual fee, you get a grace period in which you can pay off the credit card bill without interest. How long this period is individual. However, you can expect that the longer the period given, the higher the interest rates will be.
Currency conversion fee
The currency conversion fee is a charge that may apply in the European Economic Area if you need to pay a bill in another currency. Although the credit card issuer converts the currency at an exchange rate set by the European Central Bank, it usually adds a fee to it. The European Economic Area includes the following countries:
Bulgaria
Denmark
Iceland
Croatia
Liechtenstein
Norway
Poland
Romania
Sweden
Czech Republic
Hungary
Foreign transaction fee
In addition to the currency conversion fee, banks charge a further fee for use abroad. Here there are hidden costs, especially with online stores.
Namely, there are online stores that quote prices in euros, but are based abroad. Then you may not notice the fees until later, because at first glance it seems to you to be a normal transaction within the EU.
Tip: Depending on the country you are traveling to, you should look for special credit cards that charge particularly low or no fees in the respective country. Credit cards without additional fees are particularly popular in the USA. If you travel a lot, a credit card with an annual fee and no foreign transaction fee may be worthwhile.
Foreign currency fee
The foreign currency fee is incurred when you withdraw money abroad in the foreign currency. The bank will generally charge you the fee in addition to the fees mentioned above.
Tip: Sometimes you have the choice of paying in euros or the local foreign currency. Here, always choose the local currency, as the costs are generally lower in the sum.
Costs for an additional current account
Some banks offer credit cards without an annual fee, but you require an additional current account for this. Even if the current account is declared as free, there might be certain conditions attached to it. For example, most banks require a minimum monthly deposit for a free checking account.
What are the types of credit cards without annual fee?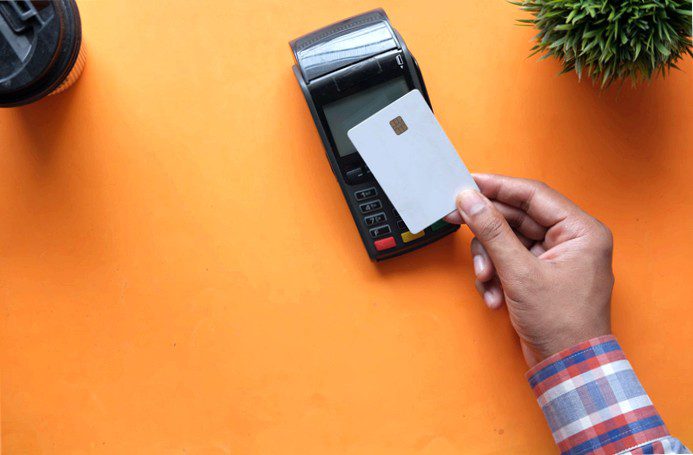 If you want to apply for a credit card without annual fee, you can choose between different types. The most common types of credit cards are presented below.
Debit card
In case of a debit card, the credit card company requests immediate collection. So if your account is not covered, the purchase could fail. It is a similar way of payment as the Girocard (formerly EC card).
The advantage of debit cards is that you can't easily go beyond their financial limits – this gives you some control.
However, not all companies accept debit credit cards. This is mainly the case with airlines and rental car providers.
Credit card with monthly billing
There are credit cards where all the expenses of the month are debited together at the end of the month. However, if the limit is too high, the risk is that you will lose track and quickly come under pressure for repayment.
Credit card with partial payment
If you choose a credit card with partial payment, the bank will provide you with a credit line that you can use freely. So you decide for yourself what amount you pay back each month.
The disadvantage of a credit card with partial payment are the particularly high interest rates. However, the use of other lower fees may be worthwhile.
What to look for in a credit card with no annual fee?
If you're looking for a suitable credit card with no annual fee, there are important aspects to consider when comparing credit cards.
Cost
As described above, there are also costs associated with a credit card without an annual fee. Therefore, compare the costs for withdrawals, interest and currency conversions very carefully. Under certain circumstances, a credit card with an annual fee is more worthwhile due to other lower fees.
Visa, Mastercard or American Express?
There are credit cards from different providers, whereby in Germany especially credit cards from Visa and Mastercard are widespread. On the other hand, with providers like American Express, your credit card may not be accepted by all providers.
With Visa and Mastercard, however, there are regional differences, especially in rural areas. Basically, however, you go well with both providers.
Payment options
Nowadays, with services like Google Wallet or ApplePay, there are plenty of ways to pay anywhere directly with your smartphone. Make sure that your credit card supports common payment methods so that you are more flexible.
Bonus programs
With many credit cards you can save money through additional programs. So you can get points resp. Earn miles, which you can then exchange for rewards.
Furthermore, credit cards with cashback are also becoming increasingly popular. With these credit cards you get a certain percentage of the turnover back again. Some providers invest this amount for you in ETFs and shares. This way you can earn extra money even with a credit card without annual fee.
Conclusion: What you should know about credit cards without annual fees
Credit cards with no annual fee are a great way to withdraw or pay at ATMs worldwide. You can benefit from rewards, as with chargeable credit cards, and mostly primarily pay no fees domestically for withdrawals and payments.
However, you should not equate credit cards without an annual fee with a free credit card. Because costs are always incurred when you use the card fully. At the latest interest you pay for the use.
We see the biggest advantage of a credit card without annual fee predominantly in the fact that you always have a credit card available for travels. If, on the other hand, you should not use the card for a year, you will not pay unnecessary annual fees.
However, do not underestimate the risks of taking out a loan via the credit card. Especially in the case of high credit card debts, you should think about a debt restructuring with an installment loan or an overdraft facility.