As the Class of 2014 enters the job market, they bring with them a veritable mountain of debt. Considered the most indebted graduating class in history, the average 2014 grad who borrowed student loans carries around $33,000 in debt, according to an analysis by education policy analyst Mark Kantrowitz that was published in the Wall Street Journal. That figure is more than double the average amount owed two decades ago. With seven out of every 10 students borrowing money to pay for college, having a strategy to pay off those loans after graduation is crucial. Here are a few steps students can take while in school to prepare for their financial future after.
1. Limit the debt
A surefire way to default on your loans is to take on too much, says Sharon Fraser, a default prevention counselor at Missouri Southern State University in Joplin.
"[Students] don't have to accept the whole maximum amount of student loans that are offered," she says. "… They can take [part] of what's being offered, and then, if they discover later in the semester or the year, they can come into the financial aid office and talk with their counselor and [get] more student loans if they need it."
You can also limit debt, Fraser adds, by paying the interest on unsubsidized loans while in school. Borrow $10,000 at a 7 percent interest rate your freshman year, and you'll rack up $2,800 in additional interest before you graduate. But set aside an extra $2 per day for loan charges, and you'll sidestep accrued interest altogether, according to Sallie Mae's interest calculator.
2. Move smart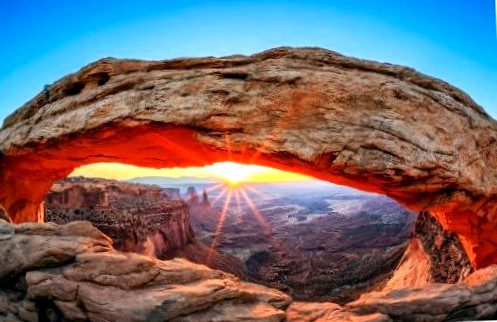 Simply put, whether you can repay your loans is contingent on how much money you have coming in versus how much you have going out, and some locales are better for paying off loans than others. According to the 2014 Schools.com study of the best states to pay back student loans (which considers average income, cost of living, unemployment, student debt, debt-to-income ratios, likelihood of having debt and student loan default rates), Utah, Wyoming, Washington, Nevada and Virginia are among the most financially friendly states to those who owe. By comparison, states including New Jersey, New Hampshire, Iowa, Rhode Island and Maine were among the most challenging for residents with student loan debt.
If you're planning to move after graduation, do some research on the projected starting salary for your major, and compare it to that area's job market, housing costs and transportation options, says Kristina Tirloni, spokesperson for TG, a Texas-based nonprofit organization that provides college access and debt management tools for federal student loan borrowers and business process solutions for institutions.
"If that starts looking like, 'Hey, [my salary] is really getting eaten up because of my student loan payment,' then that's an opportunity for a student to go the servicer and say, 'I'm going to need some help,'" she says.
3. Stay organized
"I think probably the most common cause for a default is students having multiple servicers of their loans," says Marilyn Landrum, a student assistance associate in the Missouri Department of Higher Education's Default Prevention and Financial Literacy unit. "… Borrowers think that because they've made a loan payment that it covered all their loans, [but] sometimes one loan or more could be left out of that payment."
While all federal student loans are funded through the Department of Education, separate loan servicing organizations are responsible for processing and collecting payments. That means that if you've taken out several loans, they could each be processed by a different servicing organization, and you might need to send out multiple payments. The same is true if you've borrowed private loans from multiple lenders.
That's why it pays to have a firm understanding of both what you owe and who you'll need to make payments to before you leave campus, Landrum says. Federal loan borrowers can head to the National Student Loan Data System website to find out who their loan servicers are. If you've borrowed private loans, reach out to each lender to get an idea of what you'll owe and how to make payments.
4. Job hunt wisely
Federal direct loans offer borrowers a six-month grace period before they start payments after leaving school. Private loans may not have a grace period at all, though many do. To ensure that you can start making payments on time, Sharon Fraser advises students to visit their school's career center for help on job hunting, interviewing, resume writing and presentation skills.
"A lot of the students have this idea that when they graduate from college that everything's going to be OK and they're going to get that $60,000 salary job right when they get out," she says. "We try to keep them grounded and tell them that you might get this job, but you might not."
Students can also research repayment plans so they're aware of their options and can make wise housing and living choices before monthly bills start rolling in. While federal loans come with a standard 10-year plan, borrowers can also opt for graduated, extended or income-driven plans that base your monthly payment on earnings. The catch is that these plans take longer and ultimately rack up more interest than the 10-year plan. Many private loans come with similar repayment options, though plan specifics vary from lender to lender.
If you find yourself in financial hot water, the best thing to do is contact your servicer and ask for help, Landrum adds.
"Ignoring the problem will not make it go away," she says.