Many Austrians own a Immobile, and would like to bring this after years again up to scratch, or simply beautify. A home loan is the ideal form of financing here. And in times of low interest rates often cheaper than you think. But here too: compare exactly before you decide on a housing loan.
Installment loan, mortgage loan, car loan. Many forms of financing are familiar to us from our everyday lives. But a housing loan – what is it actually?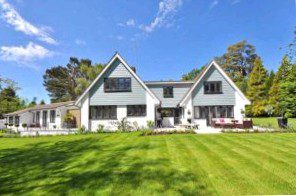 With the right housing loan to own a home
Basically nothing more, than a special purpose installment loan, with fixed monthly installment payments. A home loan is intended for certain uses. Mostly for projects and changes in or at the own house, or the own dwelling. For example, an extension or roof conversion, the new conservatory, a bathroom renovation. For this purpose, a favorable flexible housing loan is ideal.
The decisive advantage over a conventional mortgage loan: A home loan does not require any complex and usually expensive mortgage collateralization with a bank or notary public. Agree loan amount and term, retrieve online, done.
The favorable alternative to the installment loan
Thus, the special housing loan in Austria is increasingly used as an alternative to the classic installment or consumer credit. It offers real estate owners an uncomplicated and fast form of financing – at extremely favorable interest rates. Housing loans are available from banks in Austria mostly for sums from 5.000 € up to 100.000 €. Depending on the financing needs. The terms are usually flexible negotiable with the bank.
How much housing loan do I need and can I afford?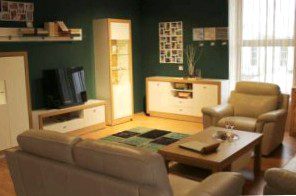 Before you decide on a home loan, the amount of the loan should be clarified first of all. And also the possible monthly loan installment that the household cash gives. This ultimately also determines the maximum amount of the housing loan, as well as the interest rates and, of course, the term. Important when comparing interest rates: Does the offered loan have a fixed interest rate, or is it equipped with a variable interest rate? If the bank offers you a variable home loan, you should be aware that the current low interest rates here can be raised at any time if, contrary to expectations, prime and market rates do rise in the foreseeable future.
Furthermore, you should pay attention to how high the margin – i.e. the bank's markup – is on the contractually agreed reference interest rate, e.g. Euribor. You can usually negotiate this yourself with the bank of your choice.
Without comparison it can be expensive
Interest, expenses and Co.Also with the housing loan the cost differences are considerable at the market. In most cases, the bank around the corner is not the most favorable financing partner. With modern direct banks a housing loan is usually free of charges and at significantly lower interest rates to have. A decisive point is however also here your creditworthiness. If these are good, for example, due to a good household income or debt-free real estate ownership, interest rates and costs for a housing loan decrease noticeably. Compare and examine the respective offers to the credit for housing purposes exactly, before you can be carried away hastily to a credit. Already with a housing loan over 50.000 euros, this can save you several hundred or even thousand euros over the years.
Tip: A housing loan calculator helps you compare housing loans – quickly, safely and completely free of charge.
Often forgotten: the additional costs
The decisive factor is what a home loan actually costs you in the end per month. Interest rates are only a part of this, and are now very low. Processing fees, credit charges and possible additional insurance should not be underestimated in any case. Only recently the OGH in Austria found processing fees to be permissible in principle. And many banks comes this very convenient to make a real business out of their loans. The housing loan of direct banks from the Internet comes by the way almost always without fees and additional expenses.
So before signing the contract, be sure to have the effective interest rate and the exact monthly loan rate calculated – credit rating, charges and fees included.
Correct term and unscheduled repayment
Every bank now offers a home loan. Many banks even give special conditions for a housing loan. A further crucial point thereby: the running time. Firstly, it influences the interest rate and ancillary costs. Secondly, you must actually be able to reliably raise the monthly loan charges over the agreed term. With the right term for your home loan you will find the ideal balance between monthly expenditure and actual total burden on your loan.
If you want to renovate a house, you should plan financial leeway right from the start.
On what you should pay attention furthermore absolutely: Does the bank offer you opportunities for annual unscheduled repayment or even the chance to repay the housing loan in one fell swoop – and free of charge?
With direct banks you can repay at least once a year a fixed sum additionally as special repayment. Usually this is even several times a year a special repayment possible. Even better, of course, is an early full repayment of the housing loan. Many banks allow this, often even without additional interest on arrears or charges.
All this you should definitely agree in the loan agreement. Because each unscheduled repayment reduces your residual load and the credit period with the housing loan at a stroke enormously. You are debt-free faster and save a lot of money.